Administrator
Staff member
​
// Vietnamese below
Hi.
Today I introducing a small tool for fake iOS version, support insert SIM for low iOS version iPhone
Guide:
Step 1: Jailbreak your iPhone with Checkra1n (this tool support jailbreak with Checkra1n only)
Step 2: Connect the phone to PC, accept connection permission.
Step 3: Fill iOS and Build ID what are you want to fake or press
"Get newest version"
to automatic get newest version
Step 4: Press
FAKE IOS VERSION
Step 5: Insert SIM with ICCID, active iPhone
Step 6: Re-jailbreak, Press
Restore SystemVersion
to restore original iOS version
Enjoy!
Hi.
Nay rảnh mình có làm cái tool nhỏ để fake iOS version hỗ trợ ghép SIM cho iOS thấp
Hướng dẫn:
B1: Jailbreak máy với Checkra1n (tool chỉ hỗ trợ jb với Checkra1n)
B2: Kết nối thiết bị, cho phép quyền truy cập
B3: Điền version iOS muốn fake hoặc bấm
"Get newest version"
để lấy thông tin iOS mới nhất
B4: Bấm
FAKE IOS VERSION
B5: Ghép SIM với ICCID
B6: Jailbreak lại máy, chọn
Restore SystemVersion
để khôi phục iOS version gốc của máy
Update version 1.1 fix check JB error, fix reboot after fake/restore
Download: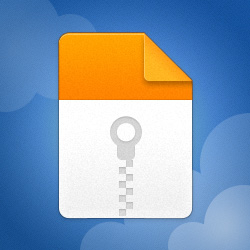 MediaFire is a simple to use free service that lets you put all your photos, documents, music, and video in a single place so you can access them anywhere and share them everywhere.

Download GApps, Roms, Kernels, Themes, Firmware, and more. Free file hosting for all Android developers.
www.androidfilehost.com
MD5:
a85475695865f8ea94407d282802440c
Last edited: